・"Van Gogh The Starry Night - Trio"・Glass Wall Art
Additional 10% discount will be applied when you add this product to your cart.
---
---
Trio Split Work - Mega Glass Printing Arts for Big Walls

These split works will come in 3 pieces.
72x46 cm X 3 pcs - Large Version
110x70 cm x 3 pcs - XLarge Version

This glass wall art is a chance to make your statement and show your love for vivid colors and quality! It has become a new sensation for wall painting art lovers.
- Can I hang this printing horizontally or vertically?

You will receive your printings exactly like on the product photos. The size chart image is there only for comparison purpose and does not say anything about the hanging direction of the product.

- What is that windows-looking reflection on all the prints?

Window reflection on the corners has been used to give glass effect for the product photos. There is no such reflection on real products.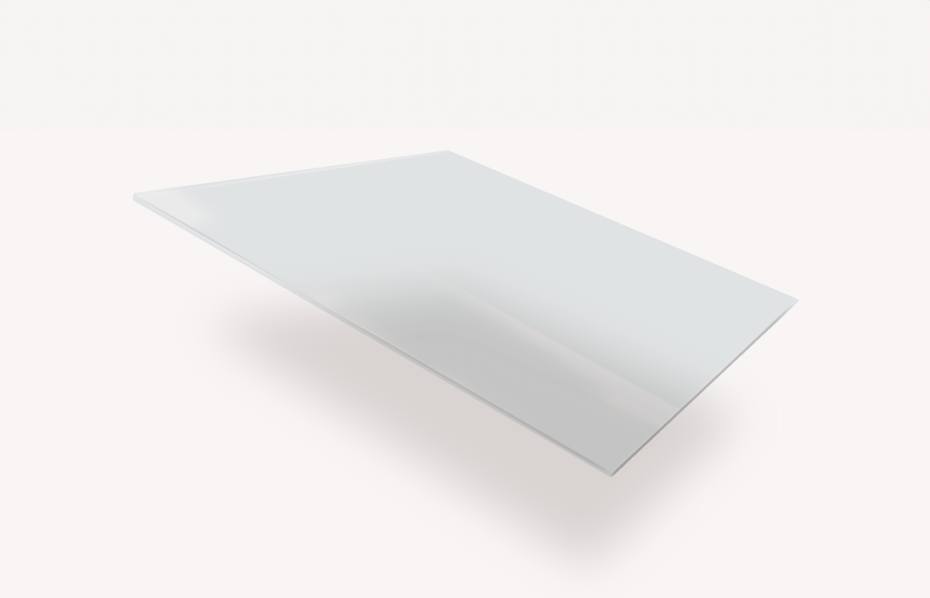 How It Works
Prepping the glass
Every glass wall art piece originates from a meticulously chosen piece of durable glass, expertly cut and hand-prepared for each unique design and size.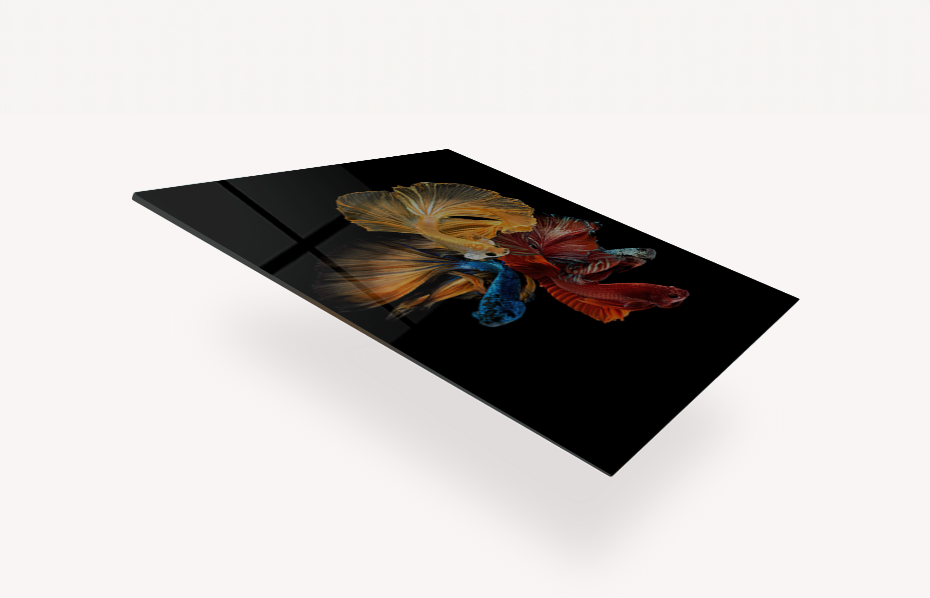 How It Works
Applying Colors
Ink is intricately applied onto the prepared glass surface, undergoing an instantaneous curing transformation through our specialized UV process.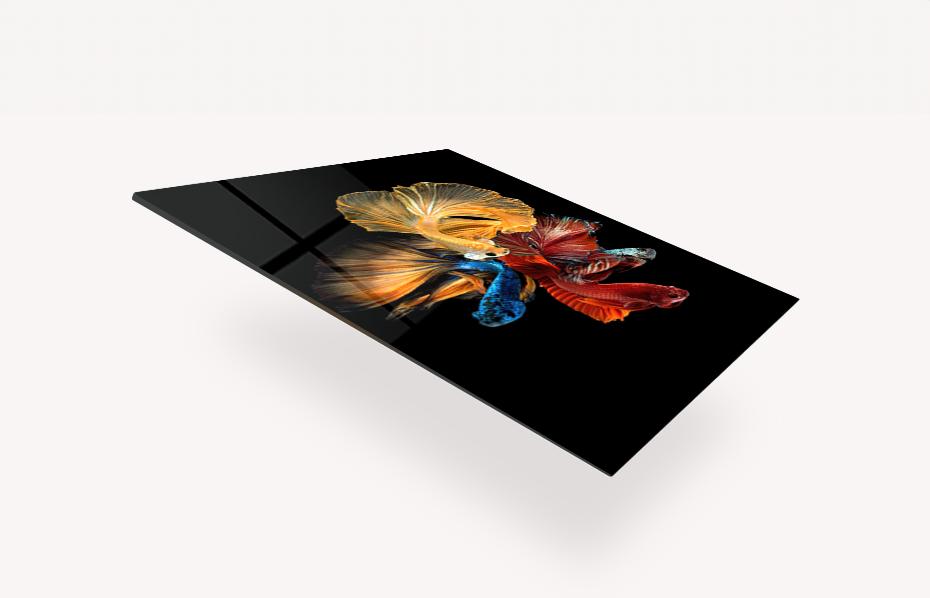 How It Works
White Cover
An illuminating, opaque layer of white ink is carefully layered beneath the vivid color layer, breathing life into your print and adding a captivating depth of hues.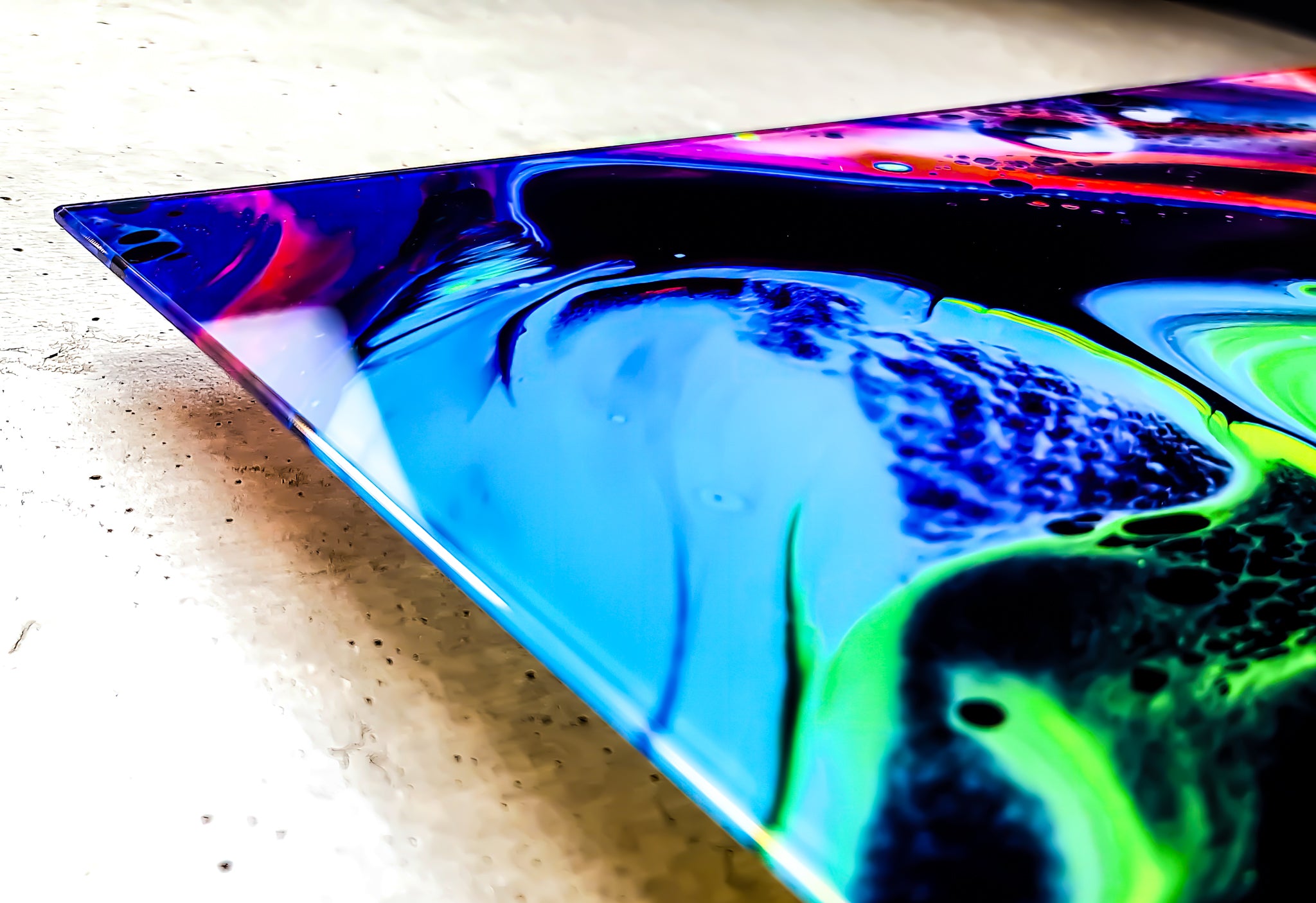 Introducing the Future of Wall Art
Frameless Glass Prints that elevate your space with a sleek and modern look. Our top-of-the-line printers use advanced technology to capture every detail with their 5 picoliter droplet size, producing sharp and high-resolution images that are sure to impress. The polished glass edges add an extra touch of elegance and ensure your artwork looks great from every angle, while the smooth texture makes it a pleasure to touch. Transform your walls with our Frameless Glass Prints and experience the ultimate combination of style and quality.
Unparalleled Quality
See why our products reign supreme above the rest!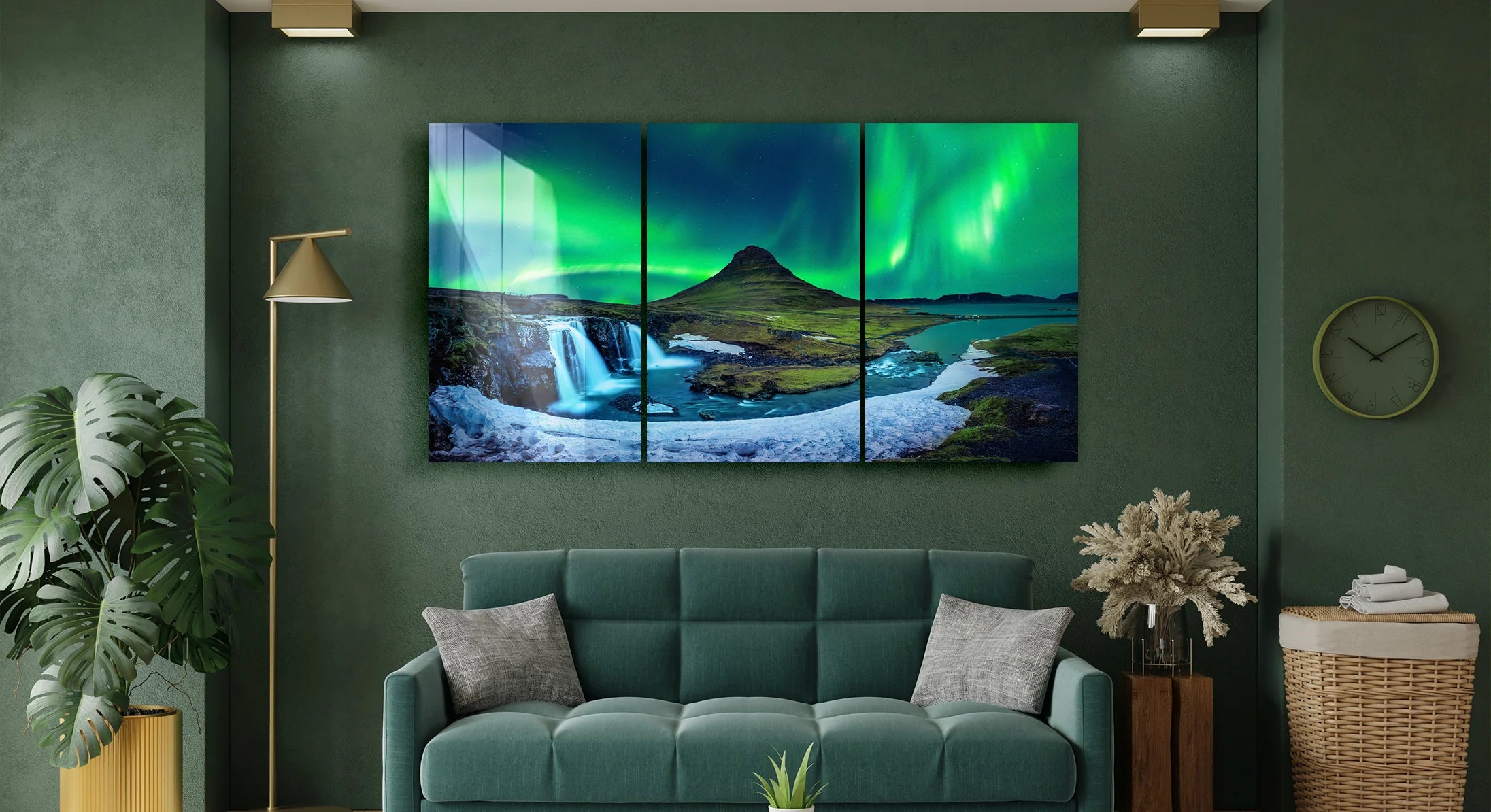 Artdesigna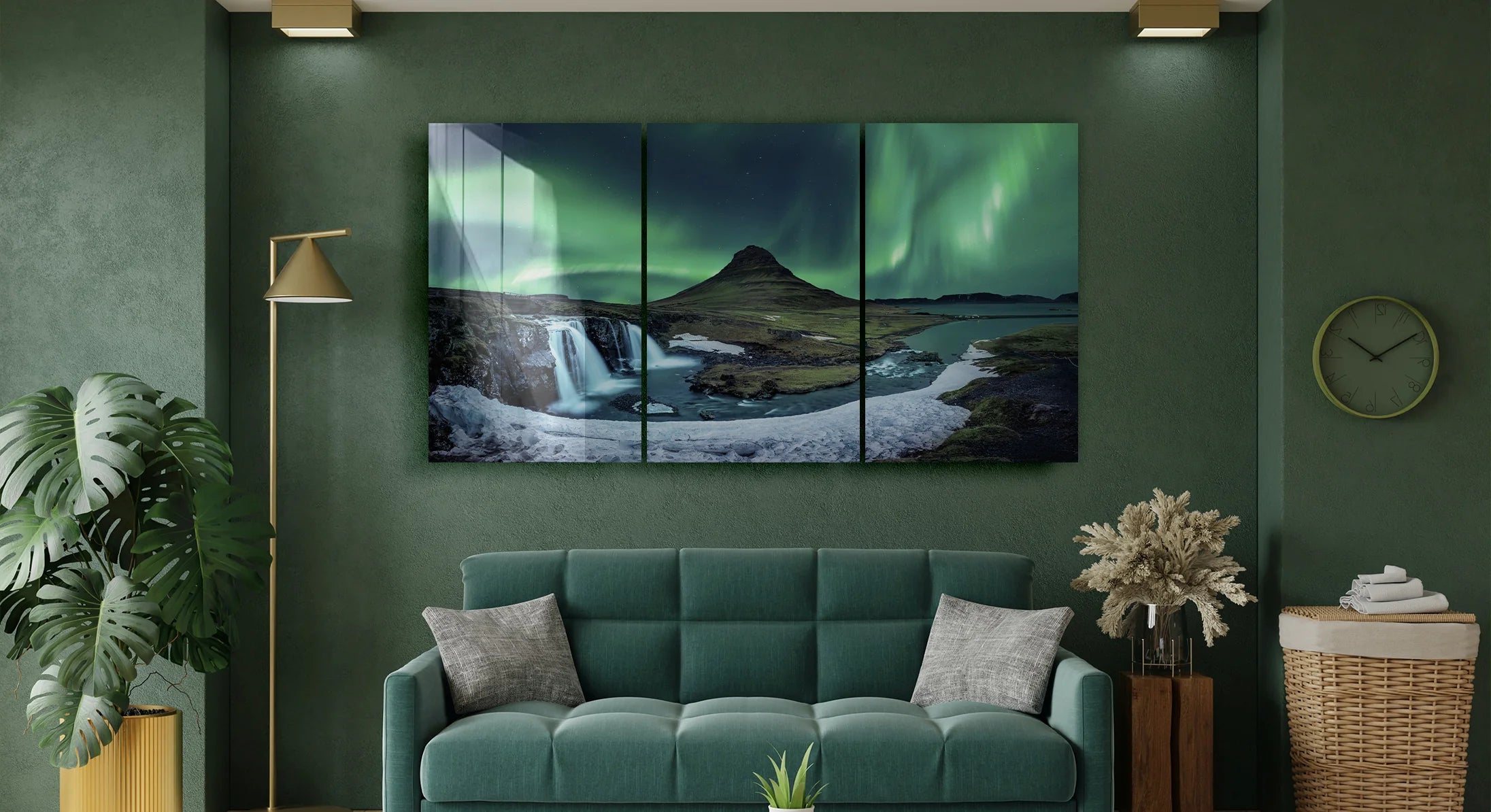 Cheap Knockoff
Seamless Installation
Watch our quick video tutorial for hassle-free tips on how to effortlessly hang your stunning glass wall art. Transform your space in minutes!
This product is rated 5.0 of 5.0 stars.
It has received 3 reviews.
Bad experience at the moment
DHL told me that they broke my printing walls.
I contacted you and you told me that you send the item again.
I'm waitng but nothing happen.
I hope you'll send me another item.
I'll update my review in the next few days.
All right, finally DHL send me the new item. I have to say thank you to the artdesigna team who supported me.
Initially it was a bad experience but finally it is good.
I change my mind and probably in the near future I'll buy again from Artedesigna.
Nice picture
Overall happy with the artwork. Few things to note.
-Nice artwork and good quality
-The trio of pictures don't match up perfectly, but with a small gap between the pictures when hung it doesn't make much difference. Especially since the Stary night image is a bit abstract.
-The glass does reflect a lot of sunlight which can make it hard to see the image during the day. This should be expected from glass so can't fault it and some of the online images does show sunlight reflection. No problem in the evening. Or place it on a wall thats not opposite a window
-The fixings on the back aren't in identical positions. Not an issue as they are close enough, but care needs to be taken when drilling the wall. Measure each one separately. There was nice foam cubes to stick on the bottom of the backside so the picture sits square on the wall and not tilted up/down. Contents includes a piece of paper with a web address to watch a video on youtube on how to install.
-Video fixings showed just two circular holes. Probably was for a single pane picture. The fixings on the trio set had oval holes, which was useful to adjust the height/angle of the pictures so they all line up square.
Perfect
Starry nights caught our attention immediately online and looks great on the wall. First class service from order to delivery.