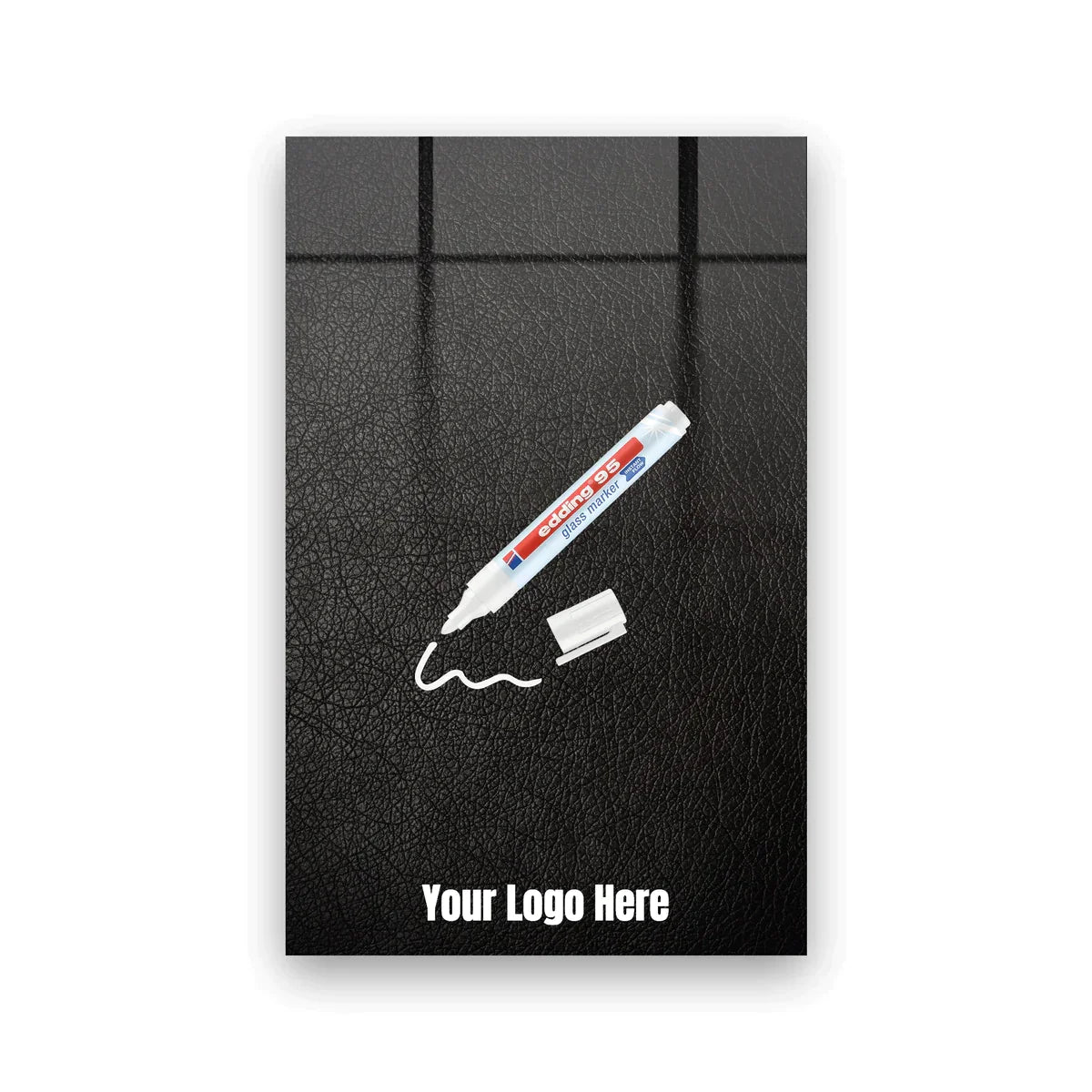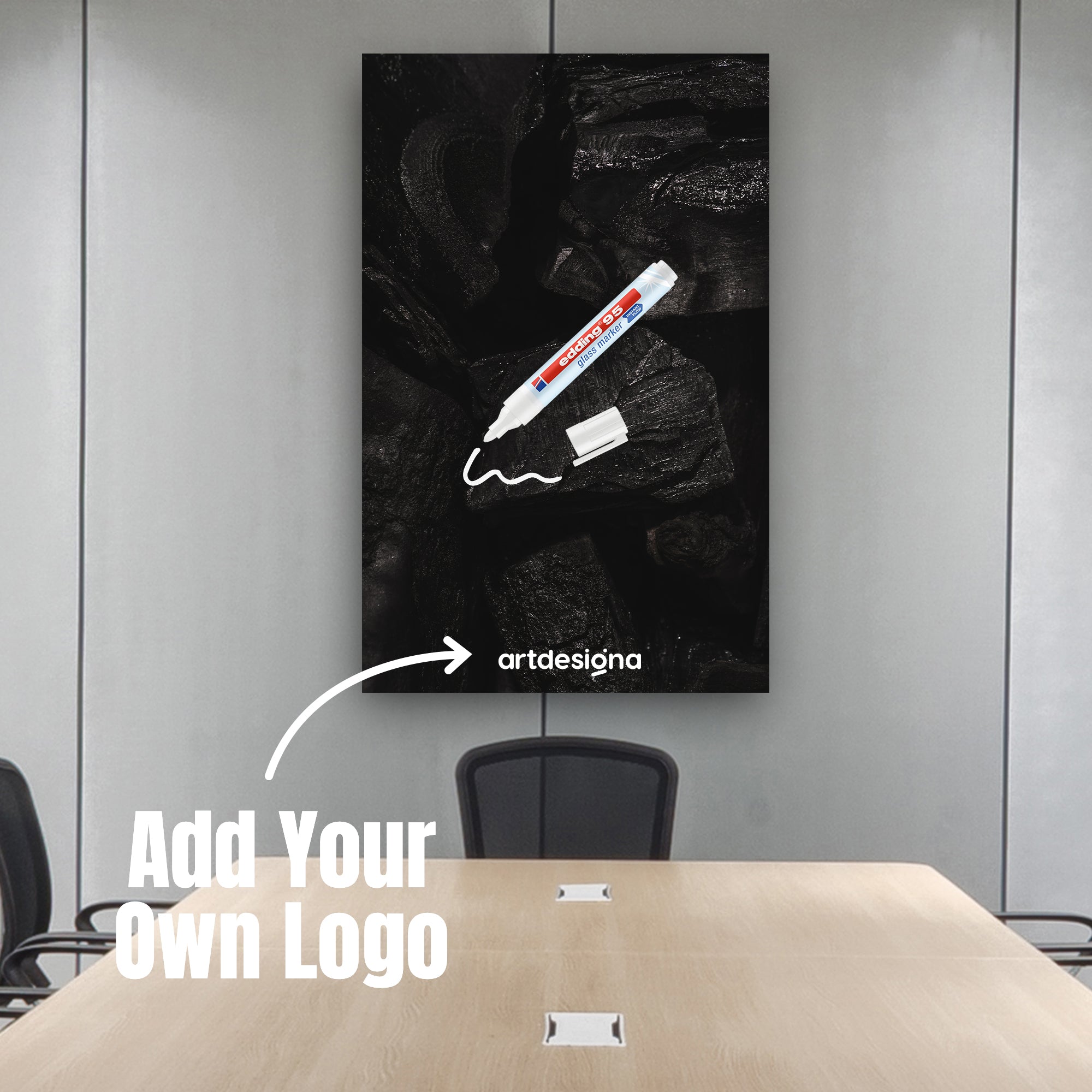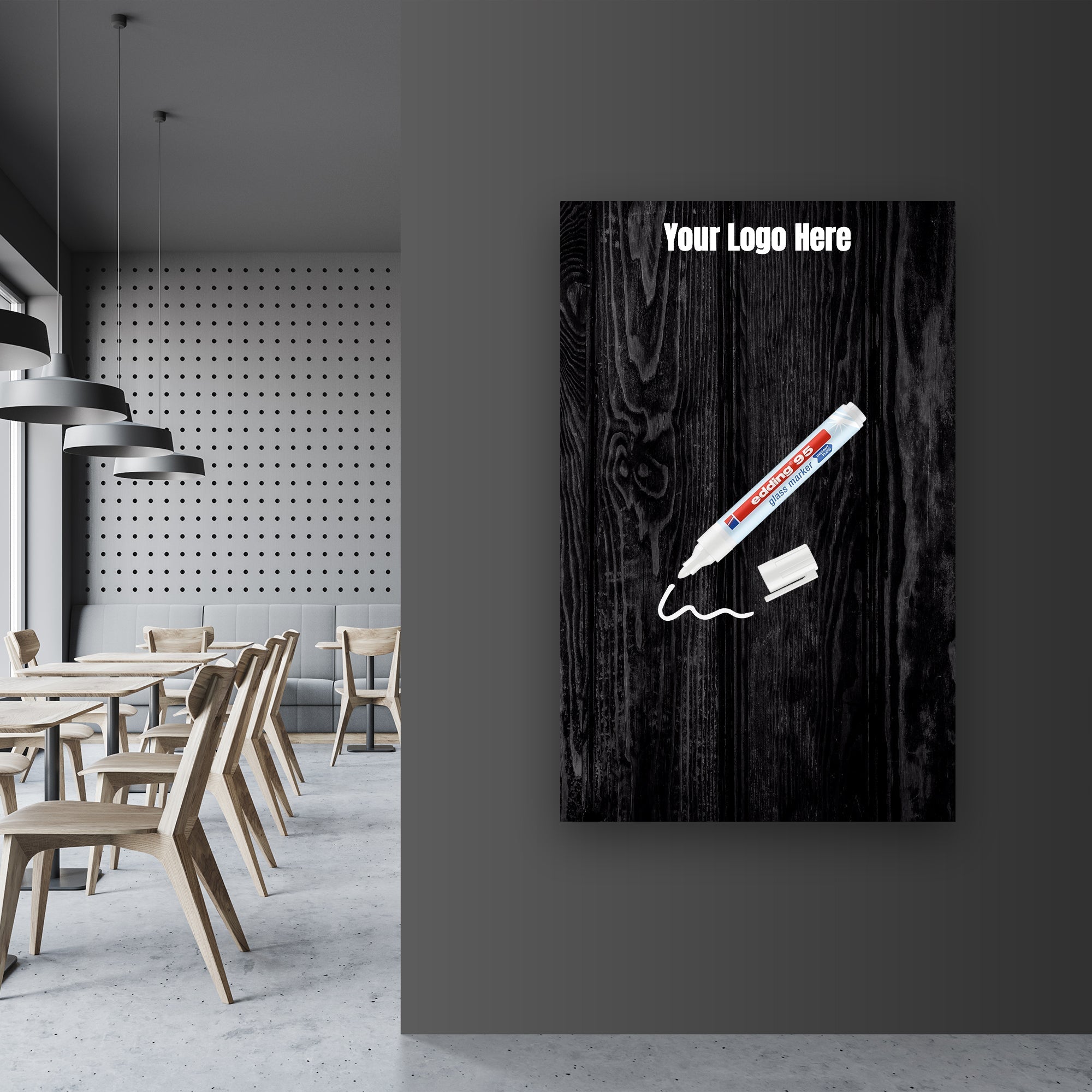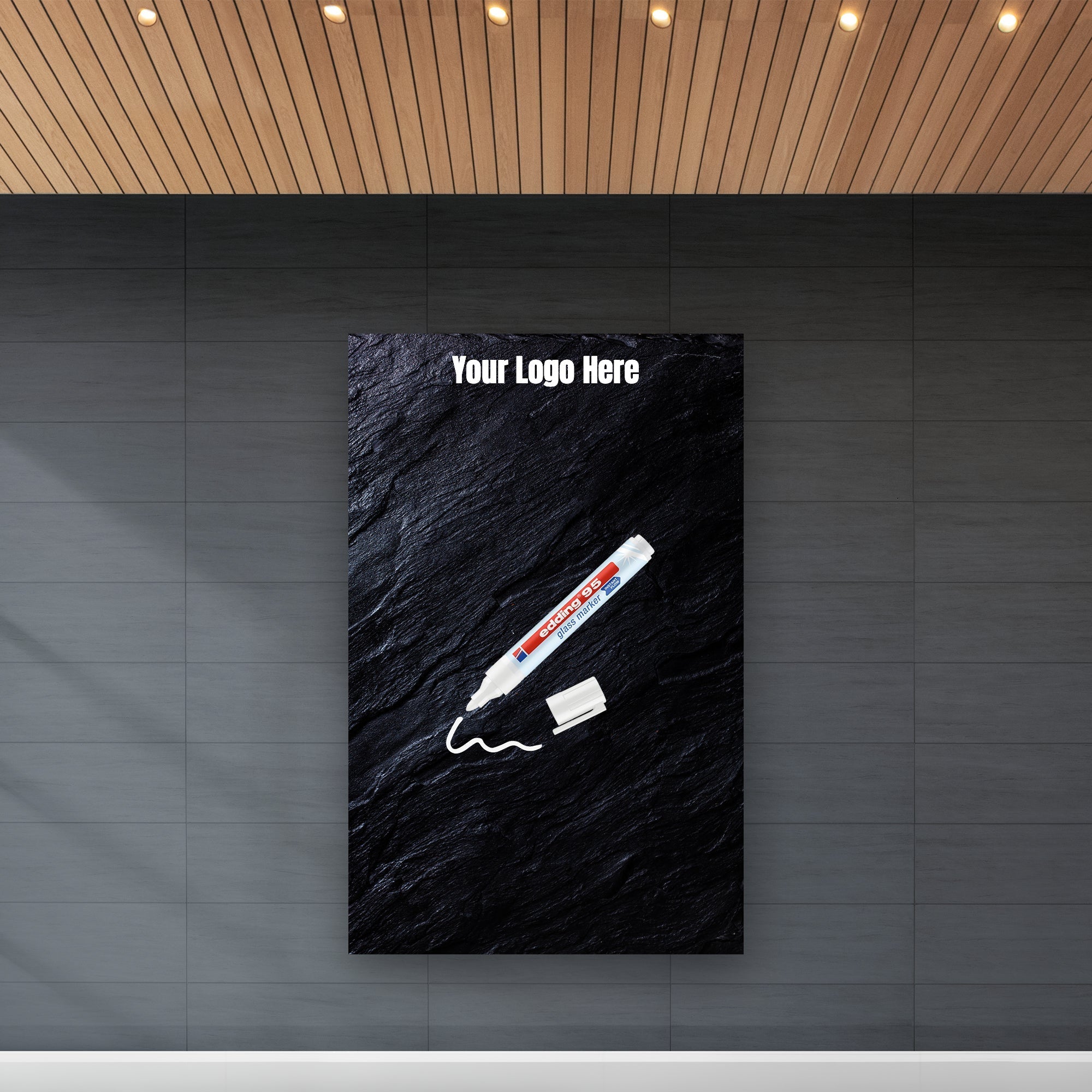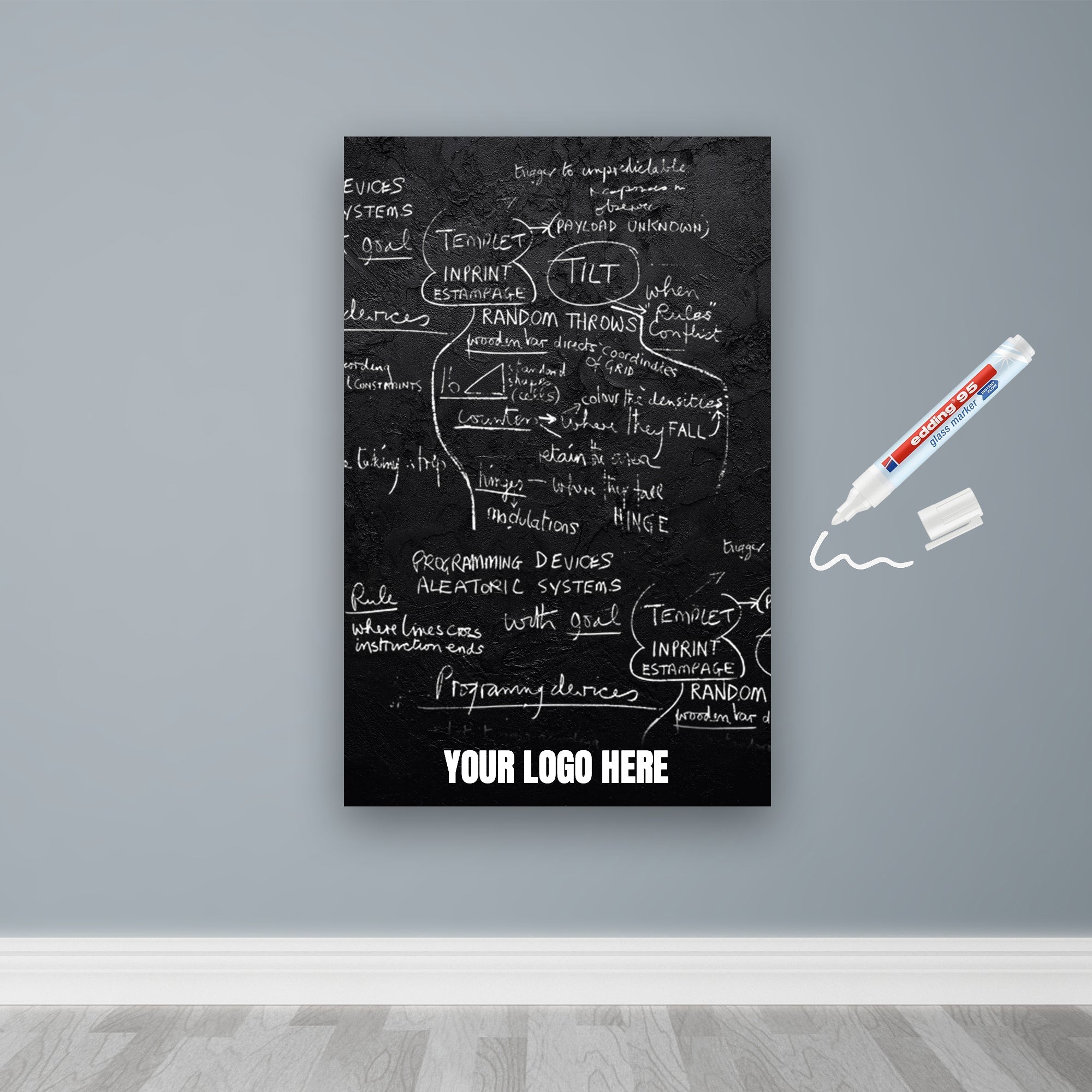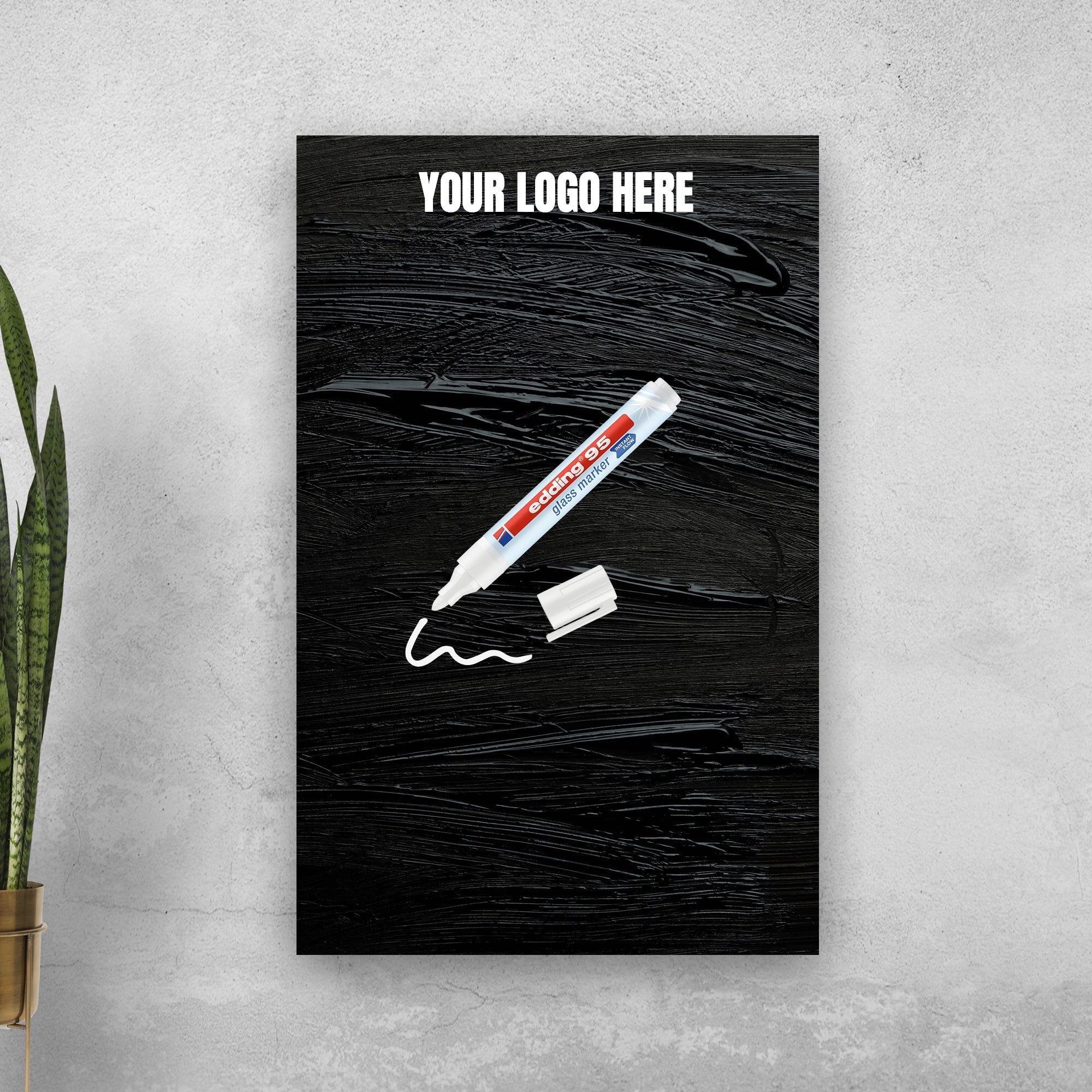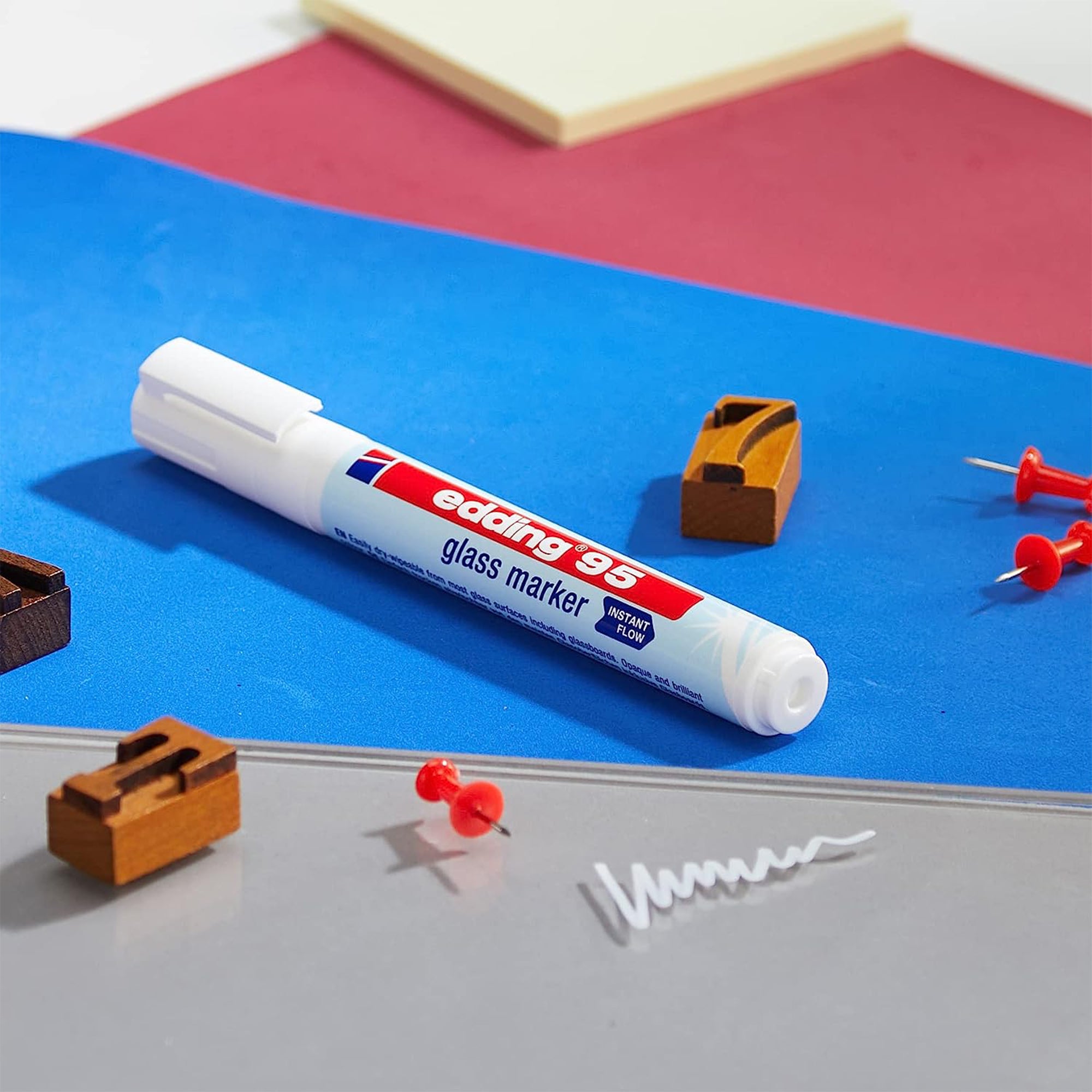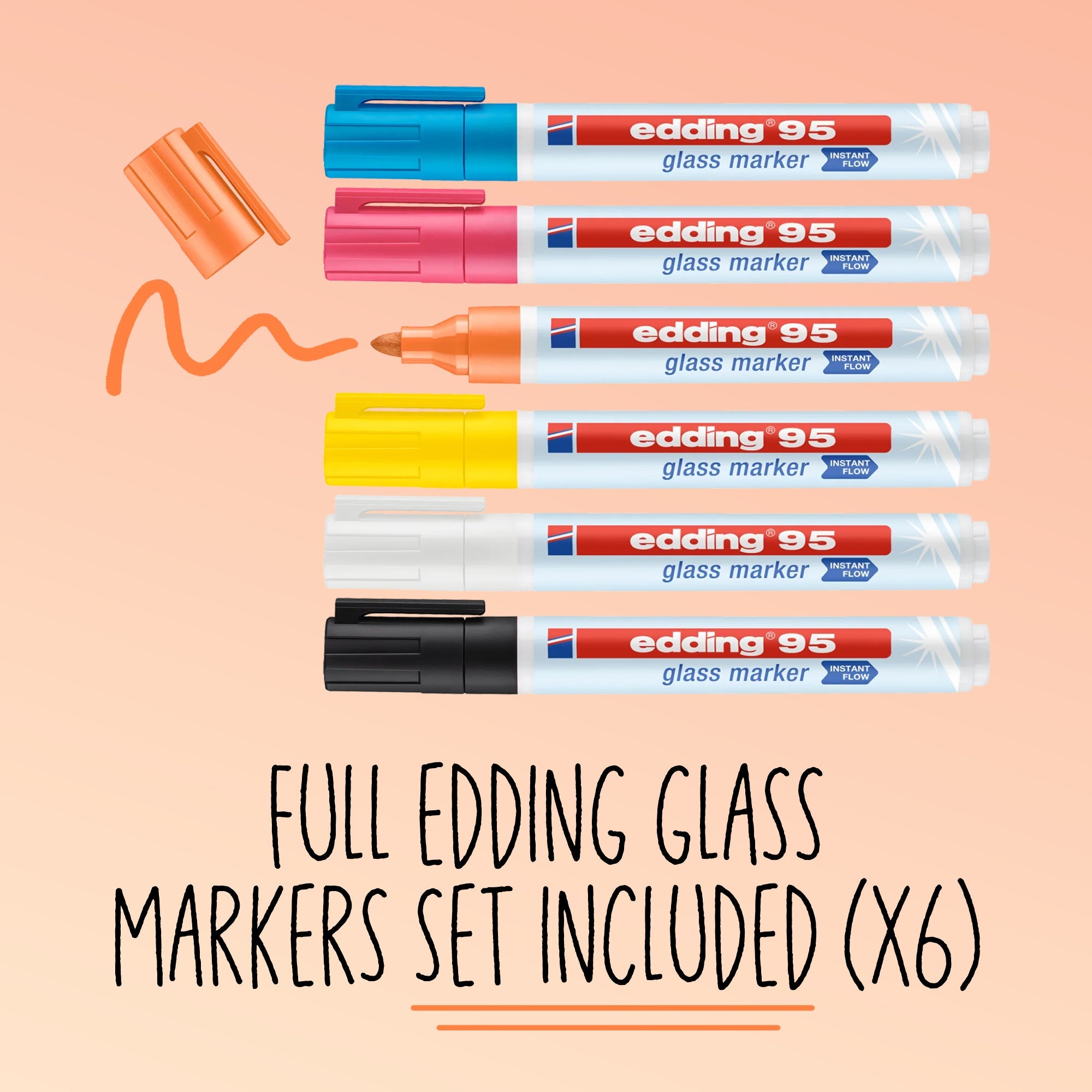 Custom Office/Workspace Creative Glass Board - 6x Edding Markers Set Included
---
---
*The glass comes in a blank format, only the background image & your logo is printed. This allows you to write your own text/content.

This glass board will come with a logo printed at the bottom (logo to be uploaded during purchase)
Presenting our sophisticated Glass Workspace Board – a fusion of functionality and elegance that elevates the art of productivity to new heights. Meticulously designed for the modern office environment, this premium glass board redefines the way professionals collaborate, strategize, and innovate, making every interaction an opportunity to shape the future.

Crafted from resilient and pristine glass, the Glass Workspace Board serves as the ultimate canvas for organizational excellence. Its immaculate surface invites the flow of ideas, providing a platform for note-taking, planning, brainstorming, and idea-sharing that transcends the ordinary. With an emphasis on clean lines and contemporary design, this board seamlessly integrates into any professional setting, enhancing aesthetics while promoting productivity.


Key Features:
Elegance and Durability: The Glass Workspace Board embodies a harmonious blend of elegance and durability. The tempered glass construction ensures longevity, while its sleek aesthetic adds a touch of refinement to any office space, boardroom, or conference area.

Unleash Creativity: Ignite your team's ingenuity and harness collective wisdom. From intricate diagrams to strategic mind maps, every stroke of the included set of six vibrant markers brings clarity and coherence to complex concepts.

Comprehensive Marker Set: Each glass board is accompanied by a complete set of six markers from Edding in a range of professional colors. This diverse palette facilitates dynamic presentations, enabling fluid transitions between ideas, plans, and projections.

Effortless Erasing: Seamlessly transition from one thought to the next with our glass's effortless erasability. The glass surface wipes clean with ease, ensuring fluid progress and allowing your team to focus on what truly matters – driving innovation.

Sleek and Practical Design: A modern marvel that seamlessly integrates into any professional environment, the glass board complements minimalist design sensibilities, adding an understated touch of sophistication to your workplace.
- Can I hang this printing horizontally or vertically?

You will receive your printings exactly like on the product photos. The size chart image is there only for comparison purpose and does not say anything about the hanging direction of the product.

- What is that windows-looking reflection on all the prints?

Window reflection on the corners has been used to give glass effect for the product photos. There is no such reflection on real products.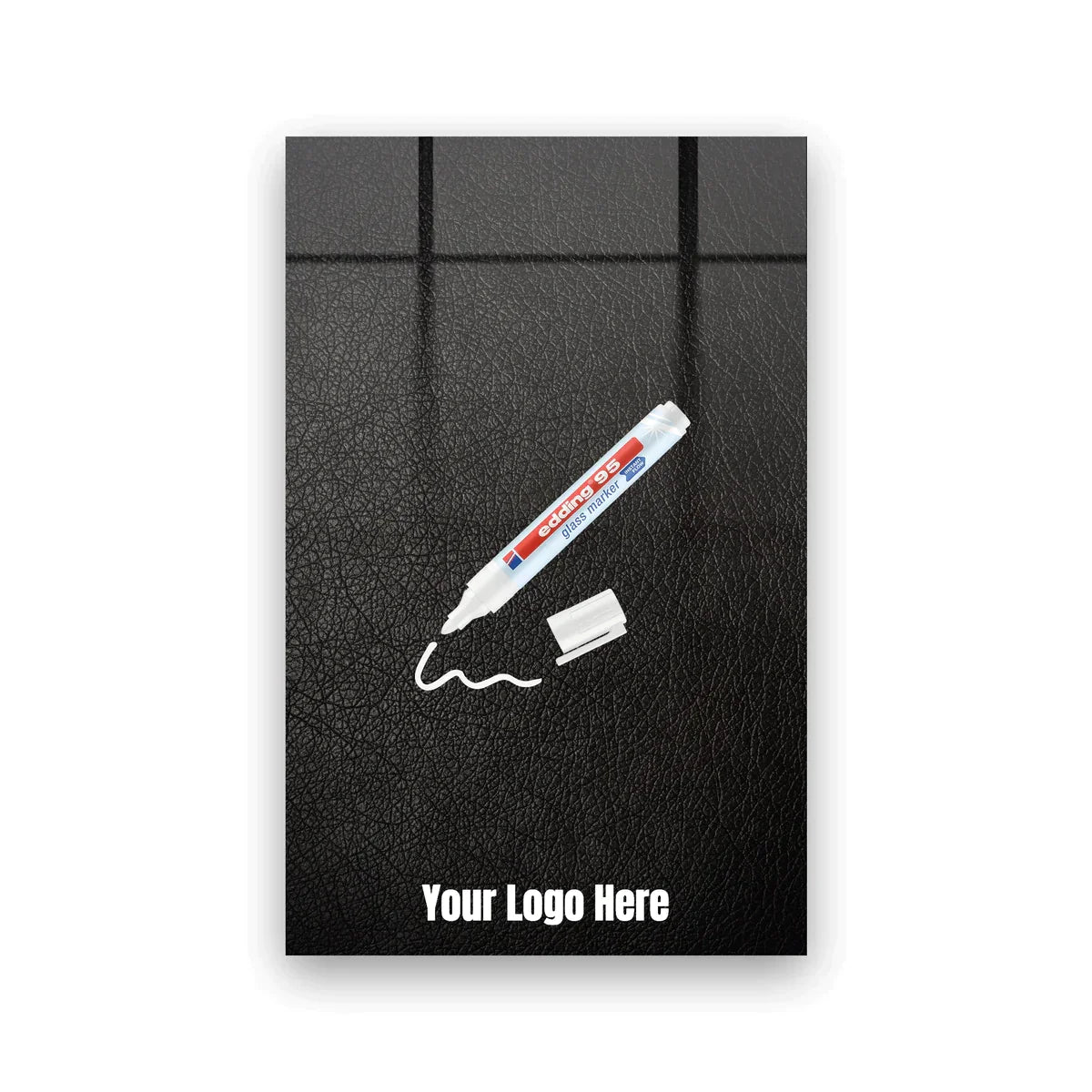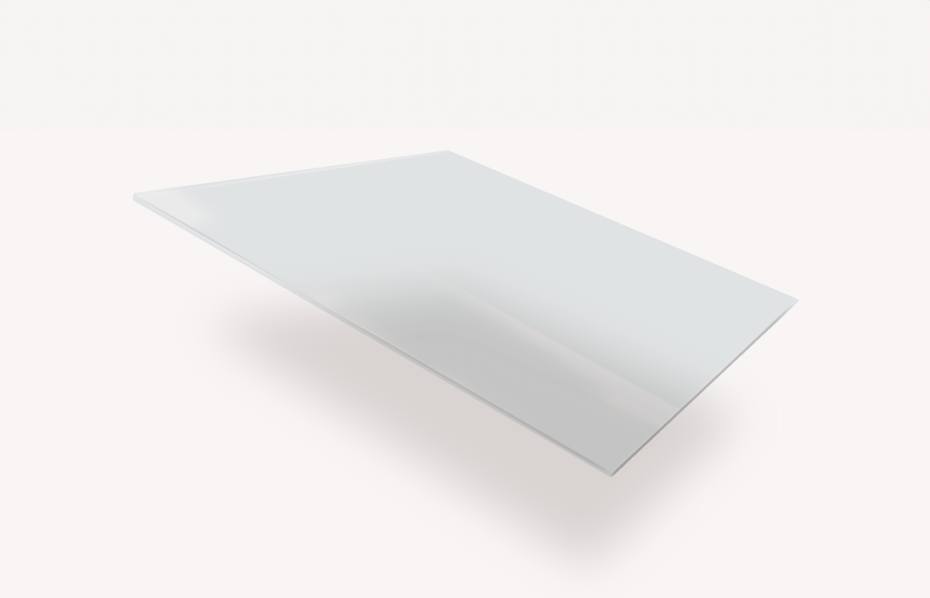 How It Works
Prepping the glass
Every glass wall art piece originates from a meticulously chosen piece of durable glass, expertly cut and hand-prepared for each unique design and size.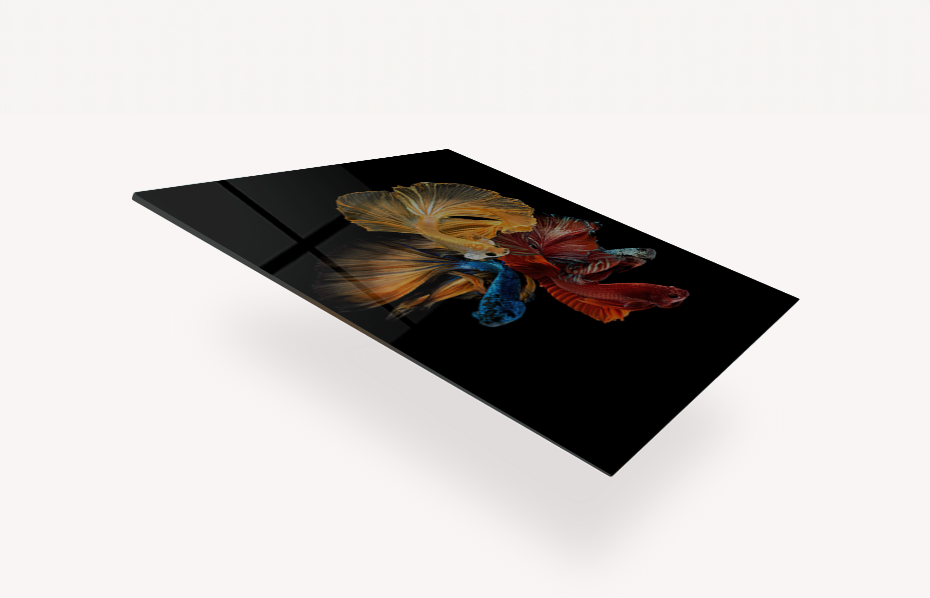 How It Works
Applying Colors
Ink is intricately applied onto the prepared glass surface, undergoing an instantaneous curing transformation through our specialized UV process.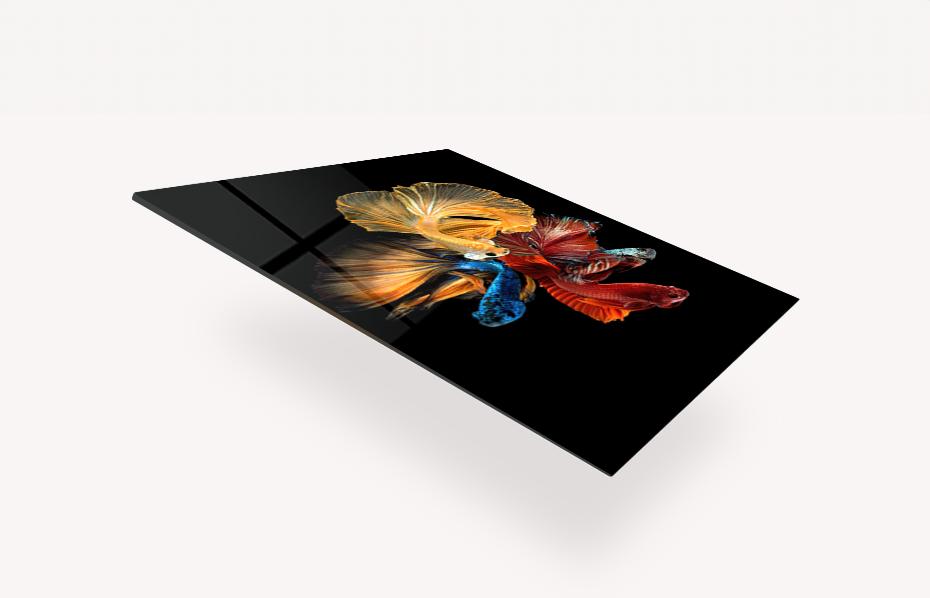 How It Works
White Cover
An illuminating, opaque layer of white ink is carefully layered beneath the vivid color layer, breathing life into your print and adding a captivating depth of hues.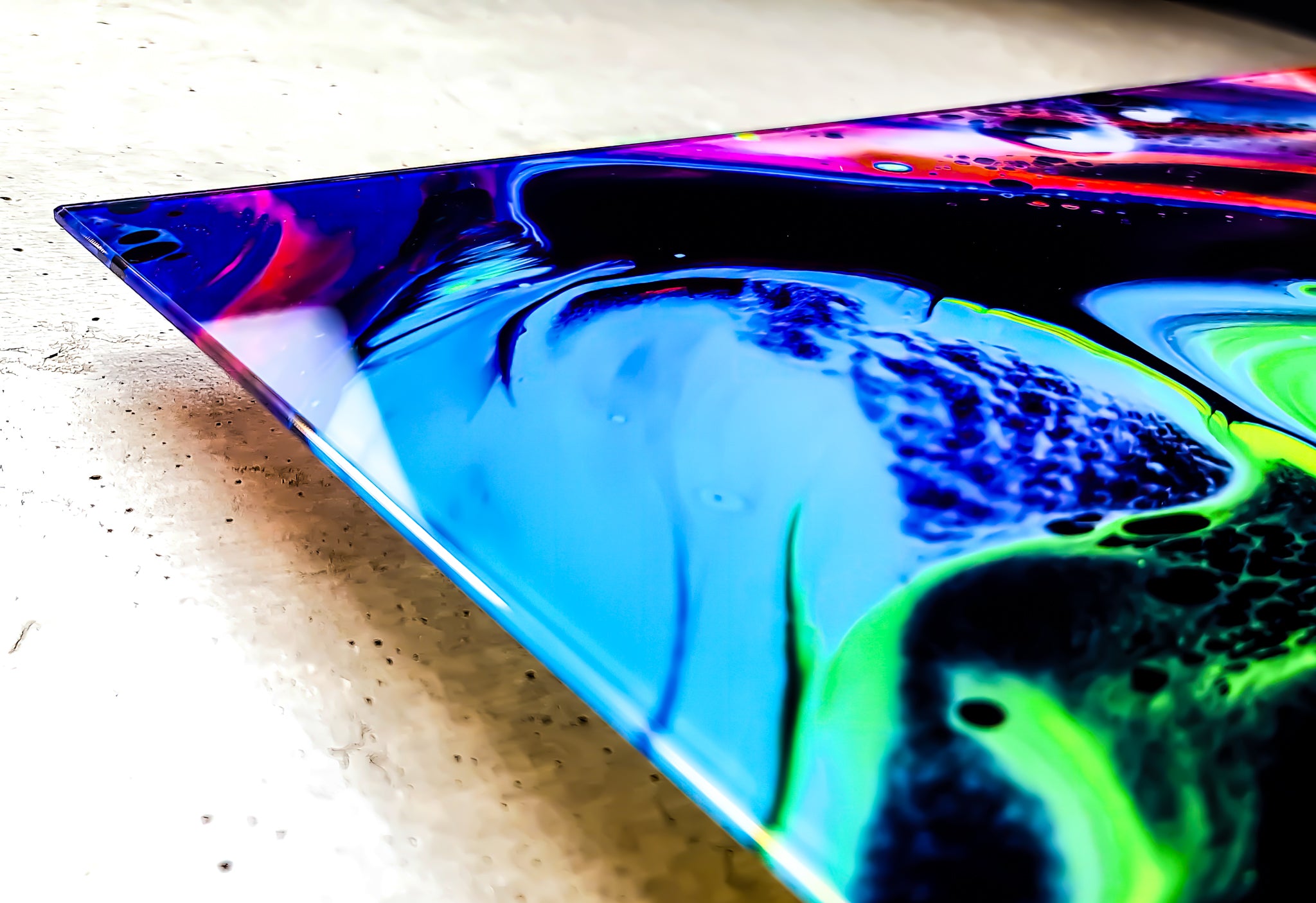 Introducing the Future of Wall Art
Frameless Glass Prints that elevate your space with a sleek and modern look. Our top-of-the-line printers use advanced technology to capture every detail with their 5 picoliter droplet size, producing sharp and high-resolution images that are sure to impress. The polished glass edges add an extra touch of elegance and ensure your artwork looks great from every angle, while the smooth texture makes it a pleasure to touch. Transform your walls with our Frameless Glass Prints and experience the ultimate combination of style and quality.
Unparalleled Quality
See why our products reign supreme above the rest!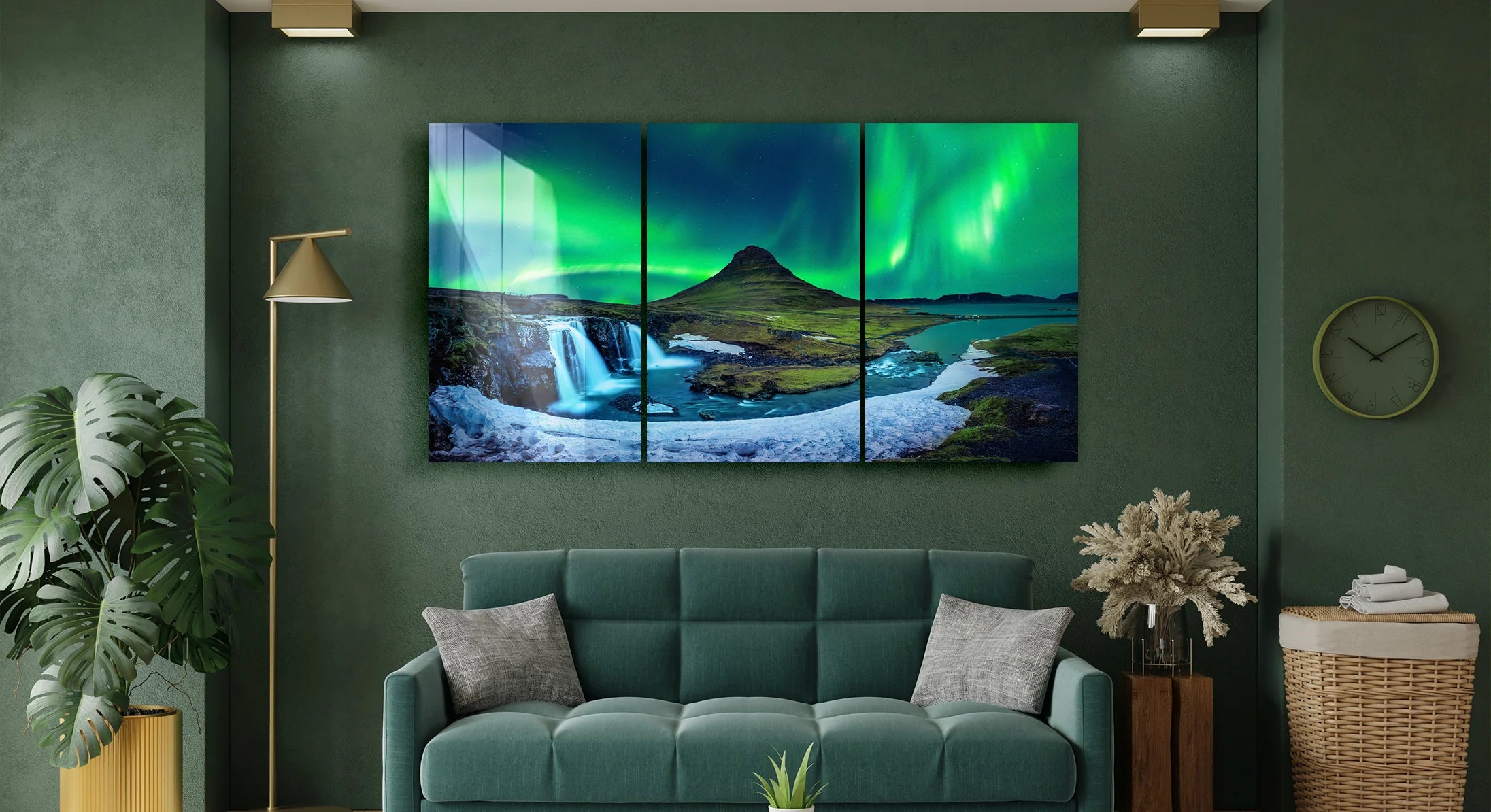 Artdesigna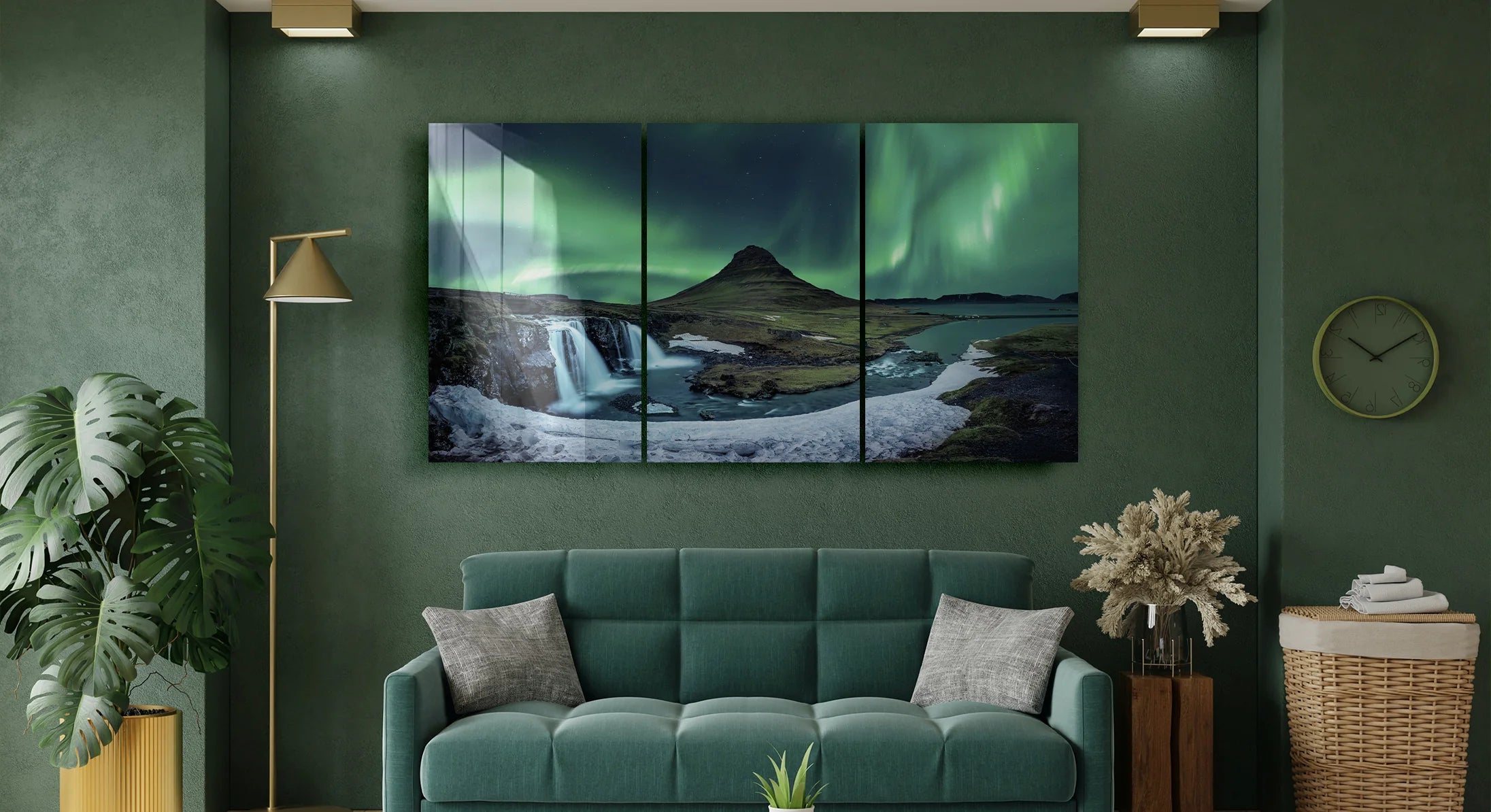 Cheap Knockoff
Seamless Installation
Watch our quick video tutorial for hassle-free tips on how to effortlessly hang your stunning glass wall art. Transform your space in minutes!
This product has no reviews yet.